IT Consulting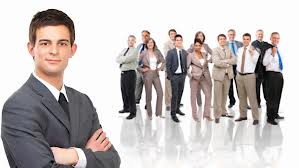 Compute Plus provides expert IT Consulting and IT Outsourcing for businesses in and around San Francisco and the greater Bay Area.
Is your IT strategy yielding the results you expect from your investment? With Compute Plus IT Consulting services, you benefit from a sound investment with technology that's tailored to your business needs.
Compute Plus delivers IT Outsourcing and Virtual CIO (Chief Information Officer) services so you can get the most out of your technology investment while receiving suitable strategies for your business.
An IT Consulting solution from Compute Plus provides:
Technology Analysis – We find the potential problems in your company's IT system to develop a customized IT solution to your specific technology problems.
IT Setup – with key vendor partnerships and creative planning, we bring you an IT plan that is as unique as you are creating a strong foundation in technology for your business that will stand the test of time.
IT Supervision – We map out a suitable security strategy matched to the needs of your company to make sure your business can survive a disaster.
Compute Plus brings you Virtual CIO and IT outsourcing services, with constancy and reliability for the life of your business.We offer IT Consulting Services that can help your growing business compete in an evolving market.
Whether your business is in need of outsourced IT services, technology consulting, IT consulting services, Virtual CIO (Chief Information Officer) service, IT outsourcing, IT outsourcing services, network consulting, computer security consultants, computer consultancy, or small business server consulting, we've got the solution.
We provide solutions in your IT strategy with our deep understanding of both business and technology. An expert IT Consultant approaches your technology on the basis of keen understanding and solid experience.